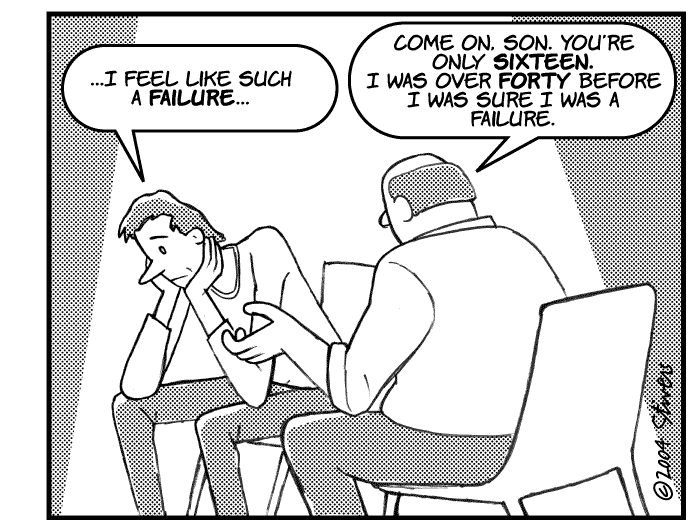 People don't try new things because of a fear of failure. But what exactly does it mean to fail?
By definition, failure is "the condition or fact of not achieving the desired end."  Fair enough. But who gets to decide what that desired end is? Your parents? Your boss? Your neighbor down the street? In practice we let the outside world dictate what counts as success or failure, but in truth YOU are the only one who can really make that call.
We put so much stock in lofty goals that the society at large establishes, but that sometimes don't make sense for us as individuals. We don't try because we are afraid that we won't be the best, or the smartest, or the first. Odds are you won't be the best or the smartest or the first in whatever you set out to do. That's no excuse not to try.
Just like failure, success is also up to you to define. What if success was as simple as being really good at what you do? As simple as jumping the smaller hurdles along the way to a loftier goal? As simple as simply getting off the sidelines and giving it a shot? Would we be so afraid of failure if we actually made it harder to fail?
Pick your desired ends wisely, and failure is not an option.